| | |
| --- | --- |
| Genre | seen live, hardcore, metalcore, metal, Progressive metal |
There are at least two artists with the name Alithia.
1. a harcore band from Berlin (2003-onwards)
2. an experimental rock band from Melbourne (2004-onwards)
1. Alithia is berlins uprising hardcore band, this band was formed at the spring of 2003, came from the ashes of Should Have Known and Hostile Youth . With the bands coming from different musical backgrounds the band members wanted to combine their vision to create something new and innovative in the world of metalcore and newschool - solid rhythm section and a wall of guitars playing off aggressive vocals and samples/ scratching. With a powerful work ethic and dedication to their music the band set out to perfect their live show. In Summer 2003 they were ready and trod the boards with the likes of Daylight, Narziss, Mort, Faust Again, Born From Pain, Battle Royale, Self Conquest, Maroon, Six Reasons To Kill, A Traitor Like Judas, Angel Reich and other local bands. Frequent local shows quickly helped build up a good fanbase in and around Berlin. The band finally released their self-produced debut mini album in June 2004, in order to satisfy the large demand for recorded material. Featuring five tracks plus a hidden track, The release was an accurate representation of their sound and set. The initial pressing sold out very quickly, helped by frequent live performances and reviews in publications and online press such as Poison Free, Waste Of Mind, Partyausfall, Oppressive, Uncle Sallys. With a release under their belts, the band was offered the chance to play bigger shows such as the Hellfire fest with Cataract, Born From Pain, Destiny, Heaven Shall Burn and as opening act on the Eastpak Resistance tour show in Berlin, alongside bands such as Sick Of It All, Walls Of Jericho, Slapshot and 7 Seconds. They recorded the Eastpak show on film, and soon released a new promo cd, featuring 2 new tracks and some live video tracks from the show. In the meantime their self-titled debut cd was repressed, this time on Sirkus records from Indonesia. This has obviously helped the band to improve their international recognition. Shortly afterwards, in March 2005 the band embarked on a highly succesful tour of Greece and Bulgaria, in the company of Backfire and Angel Crew. A DVD release of the show in Sofia is currently being planned. Alithia have many plans for the rest of 2005. A tour of southern Germany and Switzerland is currently being planned. In the meantime the band is hard at work writing material for their debut full-length album.
It will be released through MAD MOB Records in spring, a dedicated and hard working label, to create a powerful partnership to spread the Alithia message further.
2. Alithia are a Melbourne based band which formed in 2004 and has since experimented to establish its current sound. Many artists have come and gone, but through these shared experiences, the group has gained strength and musical diversity. The core members - John Rousvanis, Danny Constantino and Mark Vella - have evolved and honed Alithia's craft into ever expanding musical boundaries and have now established its musical maturity.
Alithia is a band at the forefront of a new movement in music known as ASTRAL SPACE CORE. More than simply a genre or musical tag, ASTRAL SPACE CORE taps into the chakra and connects the cosmic consciousness of its listener. More than just words and musical strokes, ASTRAL SPACE CORE reflects a world we live in where unlimited possibilities of the mind are being explored. Influenced by post modernism, Alithia incorporates a vast array of sounds, and philosophies into its ground- breaking sound.
Alithia's music is a celebration of life and death, darkness and light, confusion and clarity. It's a sound based on personal and spiritual experiences which has become an open vessel for all who wish to join them on their journey. The result is an authentically unique sound that combines ambient, melodic, psychedelic, electronic and punk rock music. Alithia plays from the core of its being, conjuring ætheric moments in time and space inspired by the beauty of the mysticism of the universe.
Alithia's live shows are an undeniably atmospheric and hypnotic experience. The music flows openly and freely, taking the listener on a journey of shared self-expression. The costumes, theatre and energy in an Alithia performance stimulates all of the senses and takes the listener to another plane and makes them part of the experience.
Alithia are a band leading the ASTRAL SPACE CORE musical movement. Unique, personal and honest, Alithia does not bend to the whims of fashion. Regardless of passing trends, Alithia is committed to crafting songs like spells – a bewitching sound and sonic vibration that echoes through time and space.
Source
Top Tracks
1
Thirteen Revelations (feat. Cvetan Hadzsiyski)
2
Tribulations Rise
3
On a Mountain
4
Sacrifice (feat. Bodoczy Zoltan & Illspokinn)
5
Empress
6
Diamonds
7
The Sun
8
Satellites (feat. Illspokinn & Matisz Flora)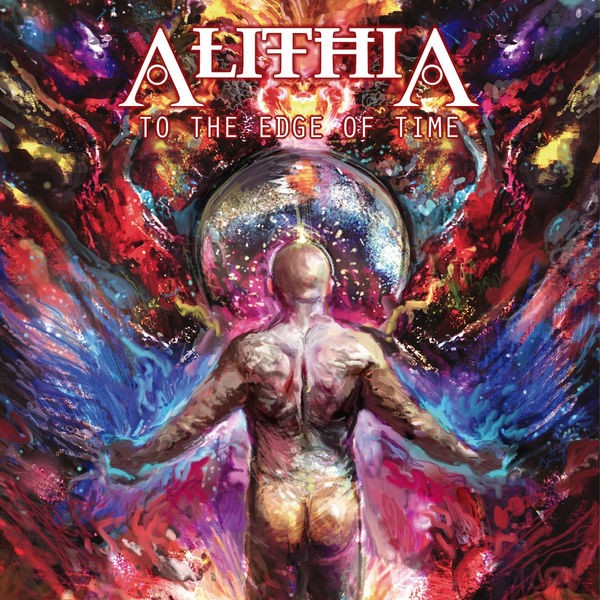 9
Here I Am (feat. Matisz Flora)
10
The Veil (feat. Cvetan Hadzsiyski, Bodoczy Zoltan & Locsei Bence)
Top Albums
To the Edge of Time
tracks
The Moon Has Fallen
tracks